Below are the current residents in our PGY-1 Program. If you're interested in being a future resident with Appalachian College of Pharmacy, visit our PGY-1 Residency Program page and fill out an application.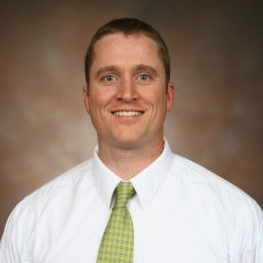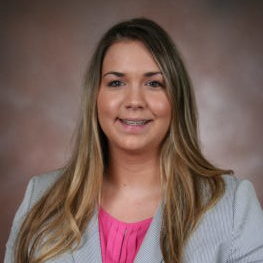 Christopher A. Clark

Chris Clark, a native of Martinsville, VA, attended Radford University where he earned a bachelor of science with concentrations in chemistry and biology, competed on the golf team, and was an active member of the American Chemical Society and the Pi Mu Epsilon math fraternity.
Before attending pharmacy school, Chris returned to his high school alma mater, Carlisle School, where he taught chemistry and physics, as well as coached the basketball, golf, and knowledge bowl teams.
Chis received his Doctor of Pharmacy from Appalachian College of Pharmacy, where he served as the APhA Vice President of Policy and was a member of both Kappa Psi and Phi Lambda Sigma professional/leadership fraternities.
Chris' professional interests include the advancement of pharmacist-led chronic-disease state management – particularly in diabetes, hypertension, and dyslipidemia – in the community pharmacy setting.  As a current resident of ACP's PGY-1 Community Residency Program, his primary areas of focus will be in the expansion of existing medication therapy management and immunization programs at his practice site, as well as the development of a wellness program on the campus of ACP.
In his spare time, Chris enjoys spending time with his wife, Risa, and their two dogs, playing golf, weightlifting, and watching college basketball and football.  Chris and his wife, who are eagerly awaiting their first child in September of 2017, are active members of Gracewood Church in Lebanon, VA.
Brittany N. Palmer

Dr. Brittany Palmer is an Assistant Professor of Pharmacy Practice at the Appalachian College of Pharmacy in Oakwood, VA. She received her Doctor of Pharmacy degree in 2017 from Lake Erie College of Osteopathic Medicine located in Erie, PA. She obtained her Bachelor of Science Degree in Biology from Edinboro University.
Dr. Palmer is a PGY-1 community pharmacy resident at the Appalachian College of Pharmacy. She is currently practicing at Cavalier Pharmacy in Wise, VA. Her professional interests include medication therapy management and medication safety. Dr. Palmer is currently pursuing her Masters of Health Services Administration (MHSA) through LECOM and will graduate in May 2018.
Dr. Palmer recently relocated to Virginia from Pennsylvania, where she grew up. In her free time she enjoys traveling, boating, and listening to music, and spending time with friends and family.